The Lineas Executive Leadership Team is delighted that the government, through its Minister of Transport, considers Lineas to be a strategic asset and confirms that the company's long-term future is not in question.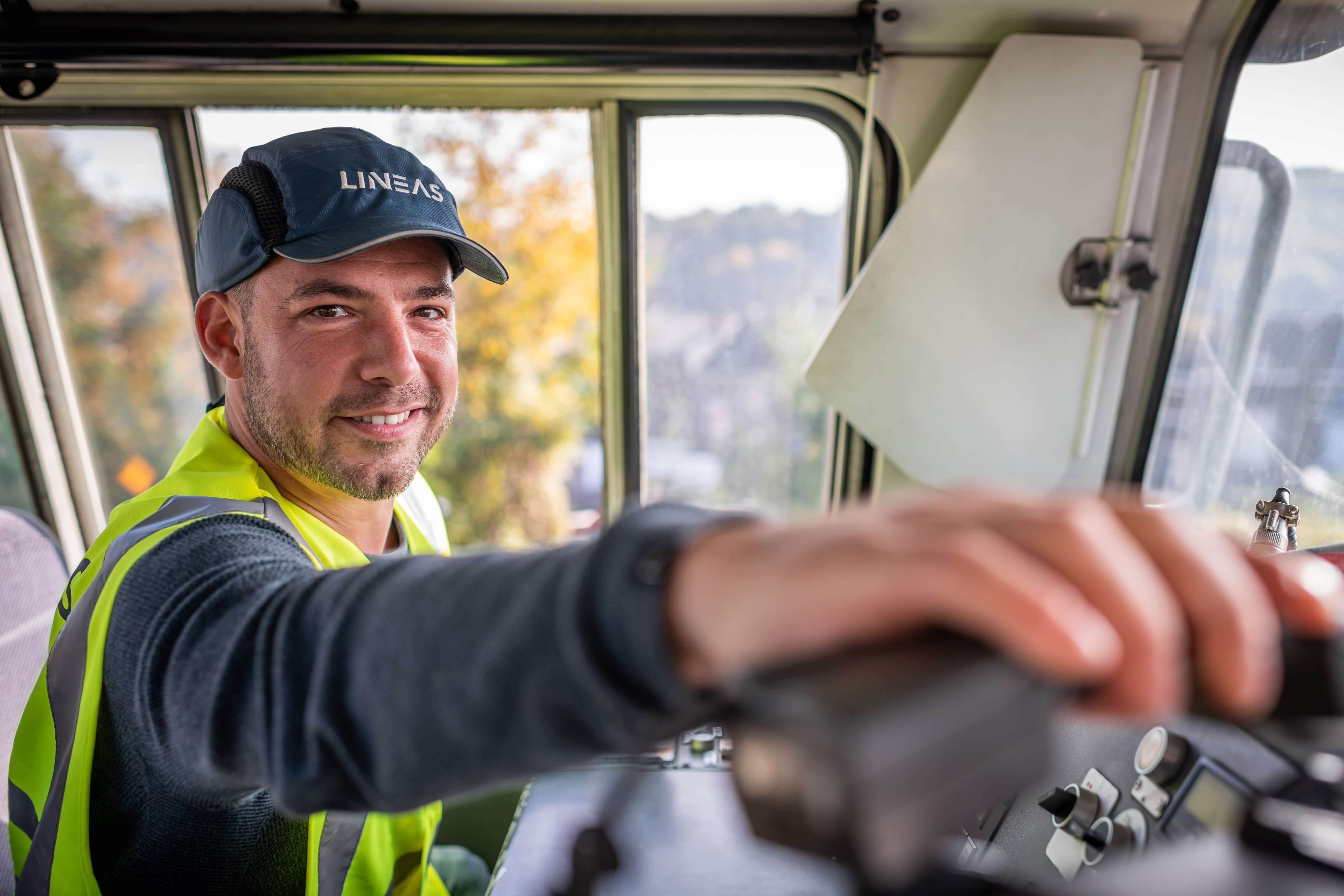 Brussels, October 25, 2023
18 months ago, Lineas embarked on an in-depth transformation under the leadership of Bernard Gustin, who became CEO and Chairman of the Board in February 2022, after successive years of poor results due to inappropriate strategic choices and an unfavorable environment.
At this stage, Lineas is on its way to achieving a rather exceptional performance: going from an EBIT of -78M€ to break-even in just 2 years, in a still highly competitive market. YTD financial results1 confirm that losses will be halved in 2023 alone, in line with the company's turnaround plan.
Lineas has :
Put an end to its overly complex, loss-making products (GXN).
Put an end to unprofitable contracts.
Restructured the single wagonload business (SWL) and brought it back to near break-even within a year.
Refocused on a reduced number of attractive corridors and targeted profitable activities outside these corridors.
Put the customer at the heart of all its activities even more, leading to a spectacular increase in customer satisfaction (from 2.5/5 in 2022 to 4/5 in 2023)
Developed a digital track & trace tool, MyLineas, that is unique in the sector and highly appreciated by its customers.
Restructured and professionalized its contracts to increase profitability.
Has streamlined its organization, reduced overhead, and signed a new CLA to make Lineas more attractive to operational teams.
Repaid all its bank debts ​
Lineas confirms that its turnaround plan is on track. What is more, given the good progress made on the turnaround plan, Lineas is confident that it will be able to accelerate its recovery plan, with the prospect of being break-even as early as end 2024, a year earlier than the initial plan, despite the complicated macro-economic situation. The European Commission has opened several in-depth investigations for potential illegal state aid to major state-owned companies in the sector, which should lead to an increased level playing field.
As part of the transformation plan, Lineas has embarked on a EUR 100m capital increase process. With this process well underway, existing shareholders Argos Wityu and SFPIM have already performed a first capital increase of EUR 20m in May 2023. Discussions with potential third-party investors are ongoing.
While Lineas is on the way to succeeding in its challenge, it is delighted to read today that the Belgian authorities realize that the company is an essential link in the freight transport chain, and that – if needed - the government is ready to preserve this asset of strategic importance to the Belgian economy.
1 Year To Date